App - Dinesse Chef
How can I enable notifications in the Dinesse Chef app for iOS?
If you're not receiving any notifications on iOS, something might be wrong. Notifications have to be explicitly allowed on iOS. You can do this in your Settings. Head over to the notifications page in your iOS Settings. Or, in your app, go to Profile (in the bottom menu)
This will bring you to the following screen: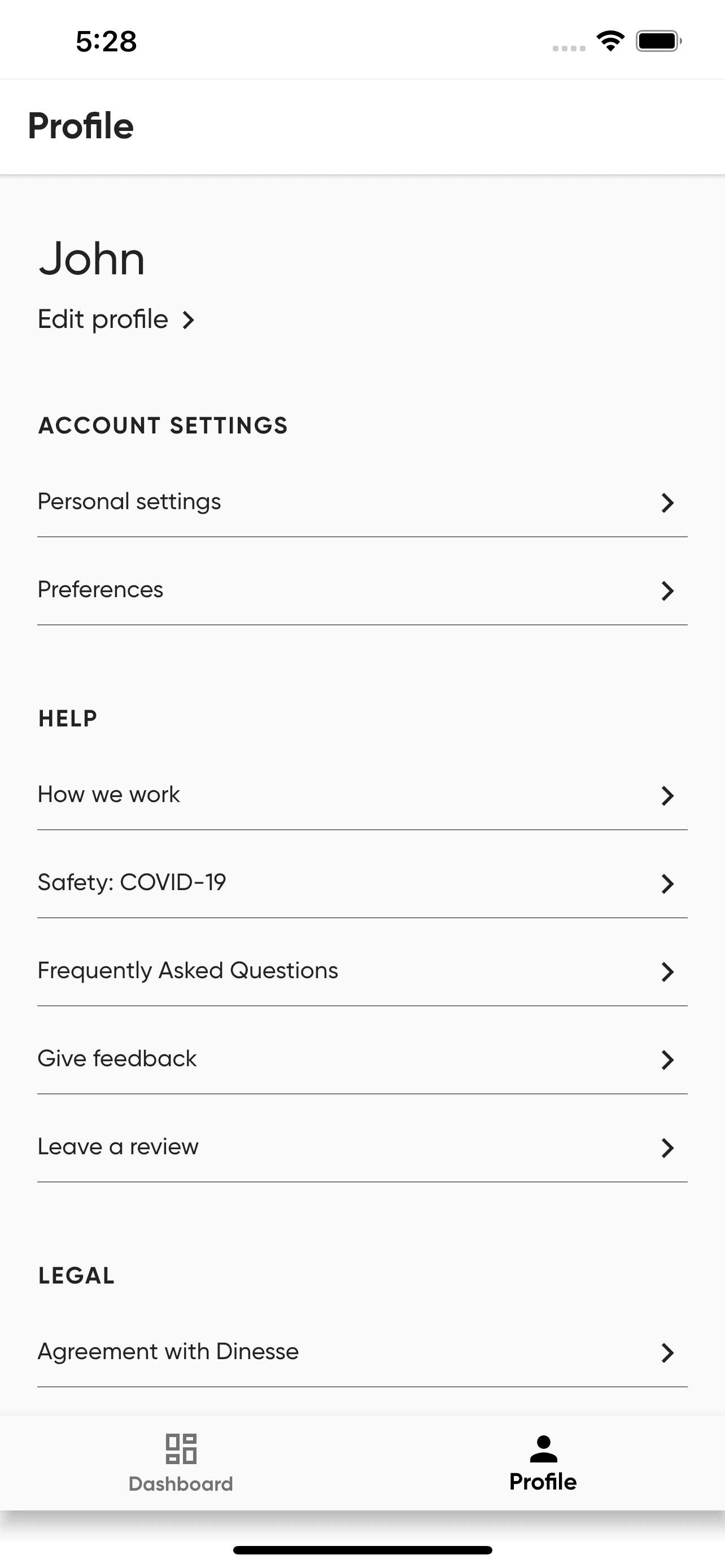 On the profile screen, continue to the Preferences tab.
This will bring you to the following screen: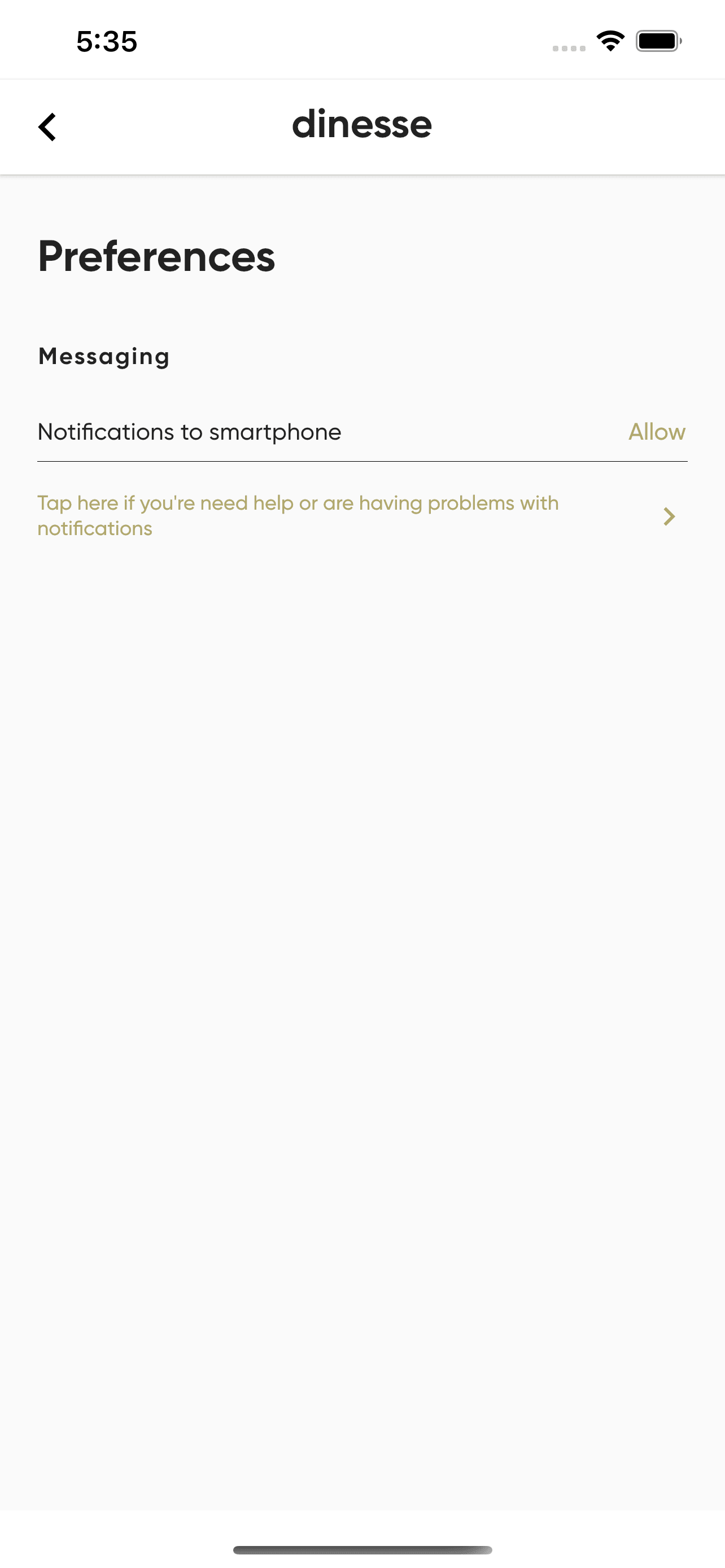 Press Allow on the "Notifications to smartphone" button.
This will bring you to your iOS Settings. In your settings, you can set your notification preferences for the Dinesse Chef app. In order to effectively receive all notifications, you should enable the following options: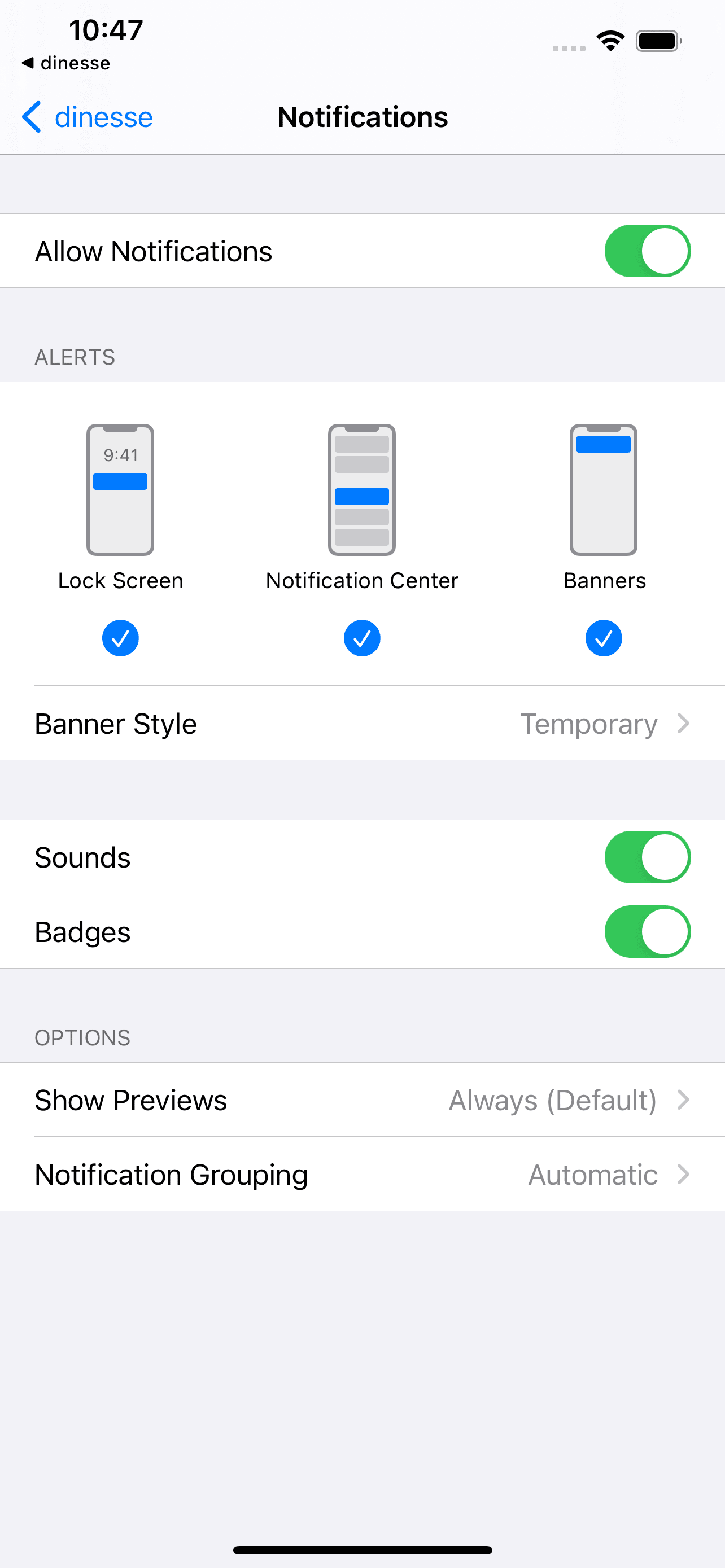 The settings above will allow Dinesse to deliver you every important notification. In your app, you'll now see the following screen with Active indicating notifications are fully active and set-up correctly. You may have to re-visit your preferences page to make sure the value is updated if you have just changed the setting.